Marbella is located six km west of Malaga and is the place that for decades has attracted the rich and famous.
Not at least the ancient and somewhat mythical hotel Marbella Club and the jet-set life in Puerto Banús. Marbella is far more than a place for the rich and famous, here is something for everyone.
Marbella is surrounded by the mountain La Concha (1 215 meters above the sea level) which give Marbella its microclimate. Here you find a lot of beautiful walking trails.
Marbella has 20 km of sandy beaches, many with their own names and chiringuitos (beach bar/ restaurants). One of the most known beaches is Playa Nagueles where hotels such as Marbella Club and Puente Romano are located.
The distance of 7 km between Marbella and Puerto Banús is called The Golden Mile and is a very attractive location to live.
Costa del Sol also called Costa del golf due to a large number of golf courses. There are approximately 70 courses along the coast.
Marbella with its 140 000 inhabitants has a city centre which is next to the long beach walk. Here you find a mix of residential buildings, offices, shops, hotels and restaurants. If you want to have very close to all amenities in Marbella centre a good alternative.
In Marbella centre, you also find the old town (Casco Antiguo) with its narrow alleys and whitewashed houses. The very well known Plaza de Los Naranjos (The Orange Square) you will find in the centre of the old town as well as the town hall, built in 1568.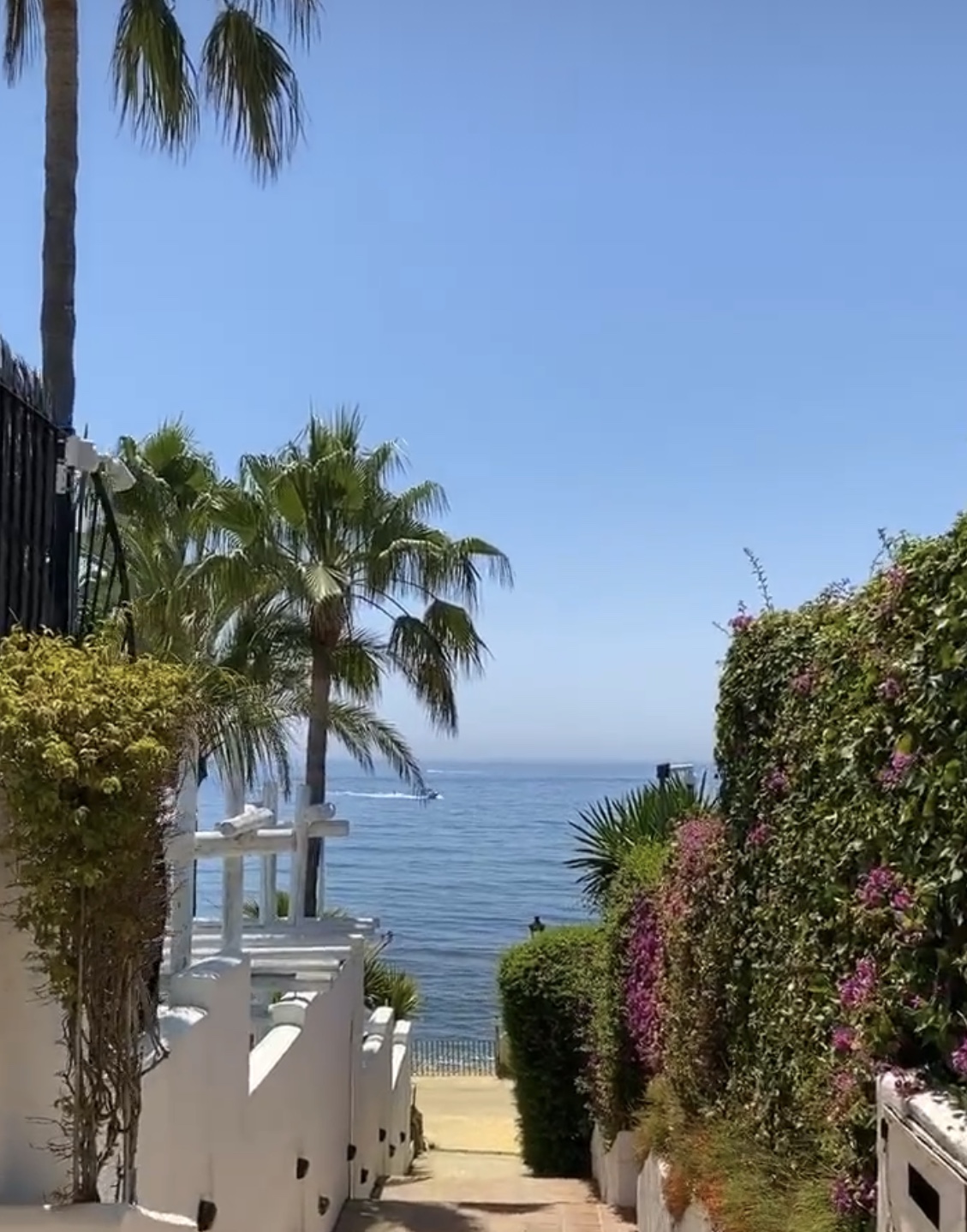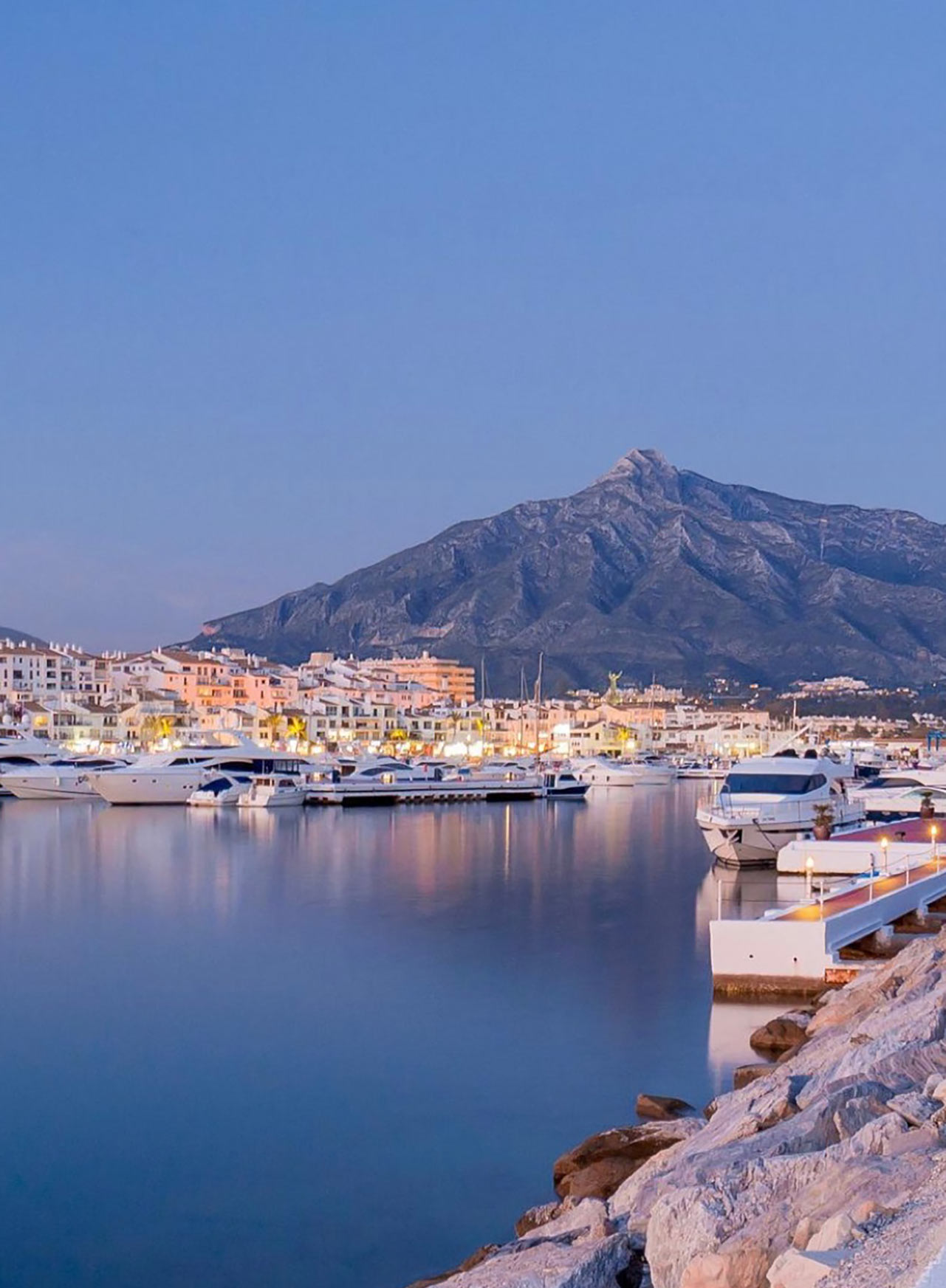 In Marbella you find well-known areas such as Puerto Banús known for its large marina with luxury yachts and jet-set life and Nueva Andalucia a popular area for many Swedes and Englishmen.
Average temperatures (day/night)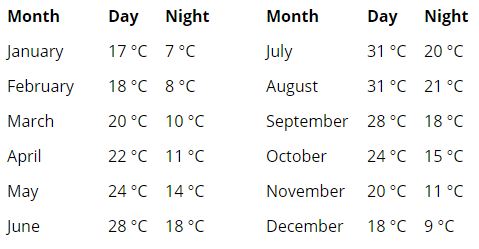 Source: medeltemperatur.se
The city silhouette is low since the city plan doesn't allow tall buildings that retain the coastal strip its "original" character.
In Puerto Banús you find the large marina with really luxurious yachts and it's pleasure in itself just to walk around and watch the yachts and feel the atmosphere. Here you find more or less all luxury brands with their own flagship store but also small boutiques. Late in the evening, Puerto Banús becomes the gathering place for the nightlife.
The coast has three seasons: low season, middle season and high season. High season is not only the summer months Christmas and Easter is also defined as high season. That's proof of the pleasant climate all year around. We have spent many Christmases on the poolside.
You never get bored in Marbella.
Marbella has a very large range of restaurants, cafes and bars. Do you want to sit under the cosy lights in one of the many restaurants in the old town, in a fish restaurant by the sea or dine in one of the Michelin restaurants? Here you find everything and food from all around the world.
Would you want to shop, you can choose between the many stores in the city or visit the large shopping centre La Canada with 180 stores, restaurants and bars.
During the summer months, there is always something going on, the annual Starlite festival is one example with around 30 concerts during July and August. In June Marbella has the annual feria for one week with happenings all day/night long. We can continue and continue, there is always something going on even during the low and middle season.